And We're Walking...
Mood:
a-ok
Topic: TOS Crew Blog Hop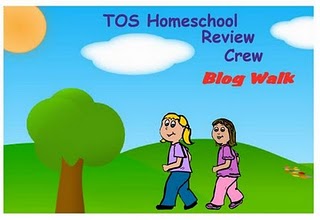 It's time for another edition of the TOS Homeschool Crew Blog Hop! Check out these great bloggers. Remember, for the next few weeks all of the blogs will be from our First Mates (FM's). Mine isn't on the list yet, but it should be coming soon. The blogs this week are really great ones. Please check them out and leave a comment for my fellow TOS Crew FM's. I know they'd really appreciate it!
1. Ramblings from the Crazy House
2. Chicagoland Homeschool Network
3. Marine Corps Nomads
4. Faith, Family and Fun
5. Books and Bairns
6. Chatter, Clatter and Things That Matter
7. Canadianladybug Reviews!
8. Life at oak Grove
9. Home Sweet Home(school)
10. a glimpse of our life