How to Beat the Heat and Help a Good Cause While Doing It!
Mood:
chillin'
Topic: Healthy Chronicles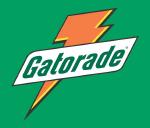 Finally a cool evening to enjoy. Joshua had football practice this evening and it was for once bearable. Unfortunately we know a lot about heat exhaustion and heat stroke. About a year ago John Allen passed out from dehydration while waiting in line at the concession stand at one of Joshua's football games. I, myself, have suffered from heat stroke before. Extreme temperatures are nothing to be fooled around with. I have learned that, as a dad, I need to be aware of the signs of a heat related illness and what to do to help my child if I spot one of those signs.
That's why I was thrilled to be invited to participate in the "Beat the Heat" blog tour sponsored by Gatorade to help spread awareness of heat related illnesses that can occur during this time of year. With school beginning and sports getting back into full swing, kids are spending a lot of time outside practicing for sometimes hours on end. Gatorade began the "Beat the Heat" campaign to help coaches and parents identify signs that a child may be suffering from a heat related illness and what to do about it.
Do you know the signs of possible heat illness? Take a look at the list below. Some of them were new to me:
Nausea

Headache

Weakness

Fainting

Poor concentration

Flushed skin

Light headedness

Loss of muscle coordination

Fatigue

Vomiting
Would you know what to do if you saw one of these signs? Do you know what to do to prevent this from even happening? I have found that good hydration is only part of the answer. Gatorade can help you fully answer these important questions with their downloadable "Gatorade Heat Safety Package". It includes great information like: 1. The Four Downs of Heat Safety 2. Tips to Hydrate and Fuel for the Football Season 3. Preventing Heat-Related Illnesses If you are a coach, download it and read the information so that you can prevent heat related illnesses from happening to your players. If you're a parent, print out a copy to share with the leaders of your child's team. All you have to do is click here or on one of the hi-lighted links above to get to the download page. What's really neat is that for every download Gatorade will donate $1 up to Beat the Heat charities. So, what have you got to lose except for the health of your child? Download it today and make sure that along with having fun this season you're also keeping safe!
I wrote this review while participating in a blog campaign by Mom Central on behalf of Gatorade's "Beat the Heat" campaign and received Gatorade samples to facilitate my candid review. Mom Central sent me a gift card to thank me for taking the time to participate.