Wondering What Homeschooling is All About? Check out these Freebies!
Mood:
a-ok
Topic: FamiliesAgain Freebies
I began FamiliesAgain Freebies several months ago because I was hoping to get some free things to pass on to all of my readers. Well, if you have been reading for a while, you know that I haven't passed on too many things. Today, I checked my email and found that the great folks at The Old Schoolhouse - TOS were offering some freebies this summer and wanted us to let you all know about them. So, this summer, I'm going to be hi-lighting a couple of things one day a week. I'm going to try to keep with a theme each time. This weeks theme is -
What is homeschooling all about and what about public schools?
TOS has two great freebies that talk about just that. The first is a small pamphlet called: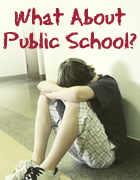 What About Public School? is a discussion between TOS' founder Gena Suarez and three authors about why they think Public Schools should not be an option for Christian kids. When you print this out, it may look a little funny because it was meant to be printed as a front and back tri-fold pamphlet. If you are a homeschooler looking for homeschool information to pass on to your friends, you are welcome to print it out and pass it around free of charge. If you are new to homeschooling or are exploring, hopefully this pamphlet will answer some of your questions. Enjoy!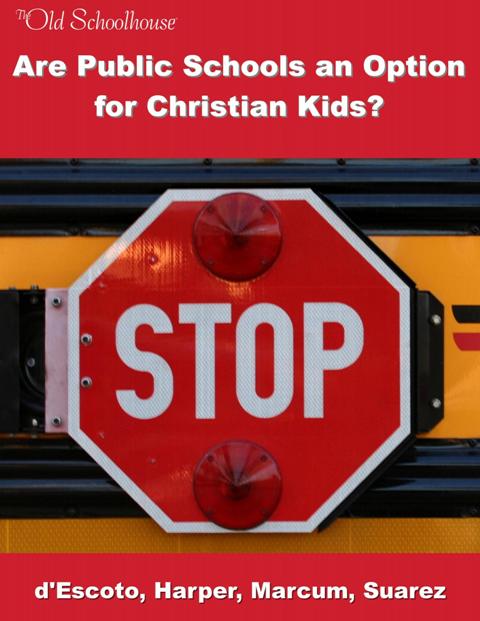 Are Public Schools an Option for Christian Kids
is along the same lines as the pamphlet above, but it is a whopping 64 page ebook that goes into much more detail. It is a very interesting read for those of you who are seriously delving into and praying about what kind of education is right for your child.
Enjoy this weeks freebies. Stay tuned for more next week. I would say on Saturday, but you know me and posting things on the days I'm supposed to post things on. I need an ebook on following schedules

. At any rate, just be looking for some new freebies next week! Until then, Happy Reading!