Thursday's Child - A couple things have happened recently...
Mood:
a-ok
Topic: Compassion International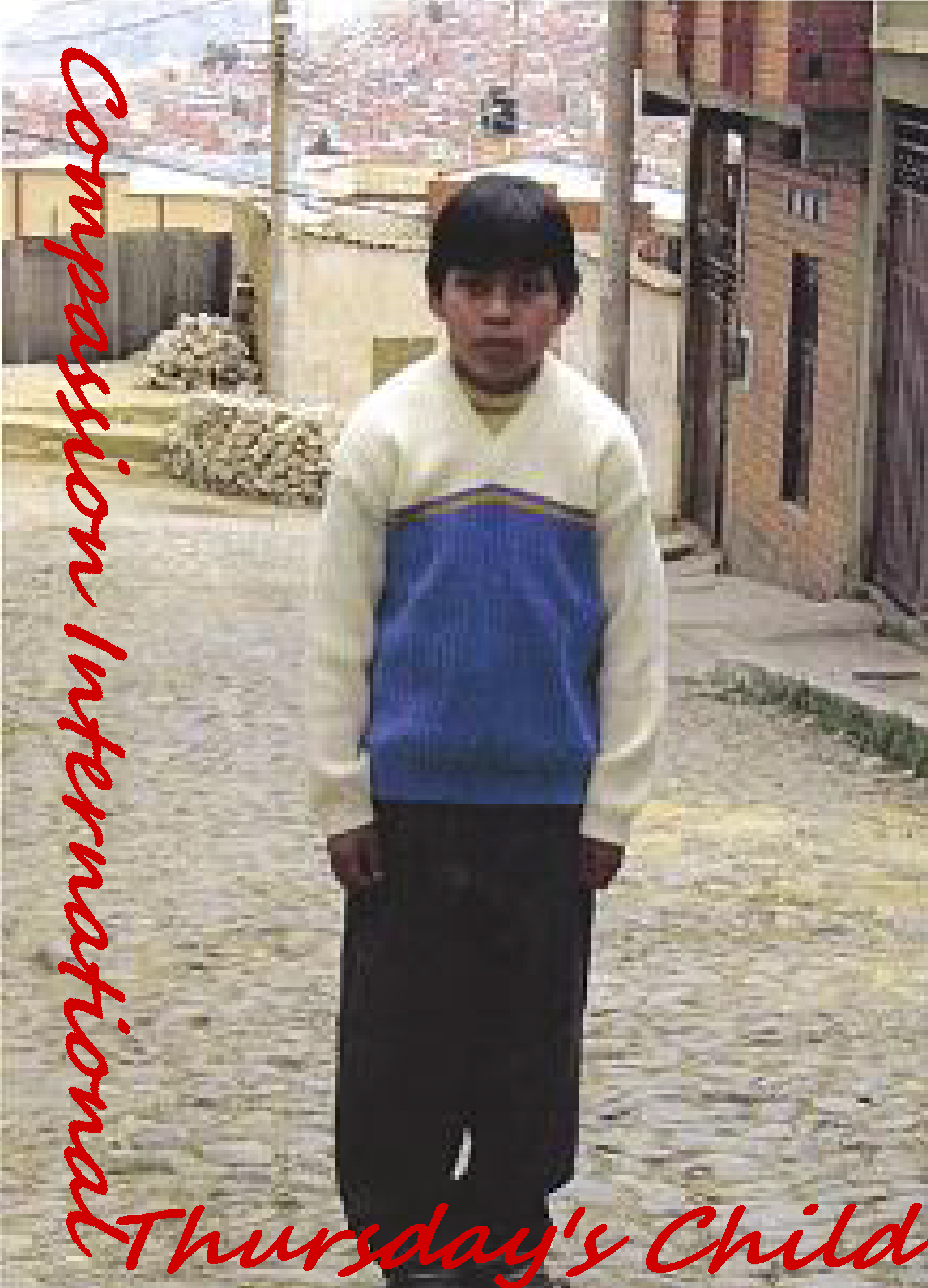 Okay, so I know it's not Thursday, but as I said, a couple things have happened recently concerning Compassion that I really wanted to tell you about.
The first was that we have gotten three yes THREE letters from Marcelo since last Friday! They are coming fast and we are excited. We really love Marcelo. He is the first Compassion child that we got and the only one that we actually support financially. The others are just correspondence sponsorships. Anyway, we have sponsored Marcelo for over a year now, and he has been nothing but a joy. His letters are so full of love for us that it makes us wonder what we have done to deserve such affection. He is also very encouraging. Of course, I have told him about our ministries, and he recently encouraged us to keep teaching the kids in our area about God because "it is very good for them to know about Him." The most recent letter also tells us that our letters make him very happy. It is such a pleasure to write to our Compassion kids.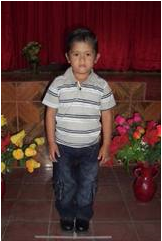 The second big Compassion thing was that we received Ismael's sponsorship packet today. It is so much fun and always really interesting to receive the sponsorship packets. They contain all sorts of information on the child, the area where he lives and the country that he lives in. And, of course, it has the valued pictures that we get of our children. Ismael, as I said before, lives in Nicaragua. It has been a real eye opener to read about his country. The average worker in Nicaragua makes only $86 a month. I realize that the cost of living is a lot less there, but $86! Is it any wonder why there is such poverty in our world?
And speaking of sponsorship. I was quite shocked to hear recently that Compassion International is NOT a "child sponsorship program". After getting over my shock I read further...It is a "child development program". I loved it. It was a post on Compassion International's blog, so I can't reprint the whole article here, but I can share the link. Just click here to read the post in its entirety. It's a fascinating look at what Compassion International is all about.
Have you ever thought about supporting a child through Compassion International? There are hundreds of kids on their site for you to choose from, or just sign up and Compassion will give you a child and surprise you. It really costs only pennies a day ($38 a month) and your financial help and faithful letters of encouragement and love can make a world of difference to a child. Just click here for more information on how you can sponsor a child. If you decide to check out the website and begin to look at the kids pictures, pray about sponsoring a "red heart" child (the ones with a red heart in the corner). They are the children that have been looking for a sponsor for the longest. Won't you think about sponsoring today?