Men's Monday Meme - Are Public Schools Really the Way to Go?
Mood:
a-ok
Topic: Men's Monday Meme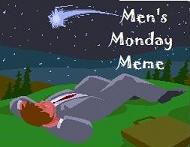 I was thinking about this yesterday as I was combing through the links for a new weekly freebie thing I am doing on homeschooling. The first week's theme was about whether or not Christians should send their kids to public schools or not. There some interesting information that The Old Schoolhouse magazine is offering for free. You can find that post by clicking here.
I have mixed emotions about public schools. I grew up in one in a small town and it seemed fine. It's been thirty years since I graduated, however. Things have changed. My oldest went to public school through third grad and he was fine. Of course, we live in another small town and a lot of the teachers were Christians. He really didn't seem to have a problem.
Unfortunately that doesn't seem to be the norm in some school districts these days. You hear so many stories of violence, corruption, religious discrimination, and dumbed down, revised textbooks that we wonder how kids really know anything when they graduate. John Allen, our oldest, didn't experience anything like this. We pulled him out, not because of the school, but because of our schedule as full time missionaries and because we wanted a little more control of our child's education.
Still, I don't think that we will ever send him back. I like being the one that chooses what curriculum we will use. I like being able to teach him from textbooks that don't try to revise God our of our history. I like challenging him with subjects that aren't dumbed down so that test scores will look good. I like being with my children.
I know all of the talk about socialization. That really isn't what this post is about, although it will come into play. Here's my quick view on that. First of all, my children get a lot of socialization. Remember, we run a mission. There are kids here all of the time. Not many folks run a ministry like we do, I understand that, but if you get your kids involved in church, homeschool groups, sports, etc. they will have plenty of socialization. And, since when did the main objective of school become socialization? I thought school was for learning.
I realize that not all parents have the luxury of being able to homeschool their kids. Although there are creative ways of doing it ~ homeschooling at night, etc. ~ it still isn't possible for some folks. Here is the question(s) of the week, though:
What do you all think? Have some (perhaps most) public schools become to corrupt ~ socially and educationally ~ for Christian children to go to? Should we go back to the way of our founding fathers and teach our children at home? What about Christina schools?
I guess I've really loaded this weeks question. There's much to talk about. Maybe too much. Just pick an area from the questions above that you want to talk about. Have fun!
Here's a reminder of the rules.
Here's the rules:
This is a man's meme, so the answers must be the answers from a man. Either the man can answer on his blog, or a wife can interview her husband for her blog. However, if the wife puts it on her blog, she must stay true to what her husband said.
You are encouraged to put one of the Men's Monday Meme buttons found to the left on your blog. Just copy the code below the button of your choice. The more folks who link, the more readers you may have to visit your blog.
You may answer the question any time during the week up through next Monday. After you answer the question, add the address to your post to the Mr.Linky below. If you could, please only add the direct link to the post to make it easier for readers to find the entry.
My answer along with a new question will be posted next Monday. The new Mr. Linky will be added at midnight Monday night or sometime within the next couple of days after that .
And here's the new Mr. Linky: