Thursday's Child - My Kids Are Getting It!
Mood:
happy
Topic: Compassion International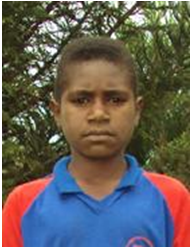 Somi from Indonesia

So, it's not Thursday. Any day is special when it has to do with helping kids in need.
Our youngest, four year old Jacob, was watching me put the final touches on some things that I'm going to send out to our Compassion kids. He noticed a little sticker book with construction pictures that I had picked out for Somi and asked me about it. Here is our dialogue.
"That's for Somi. Do you think he'll like it?"
"Yes."
"Somi doesn't have a lot of toys to play with because he doesn't have a lot of money to spend on toys."
"Can we send him some money?"
"Well, someone else is sending him some money to help him out, and we are writing to him and sending him some things to play with."
"I can send him one of my cars." (Now that just got to me, because Jacob loves his Hot Wheels cars. Our midde son is mildly autistic, and Jacob is being tested as well. If you anything about autism, you know that they focus on things. Once they get focused on something that's all that they talk or think about until something else catches their fancy-if anything else ever does. Right now Jacob's is Hot Wheels.)
"Well, honey, we can't send it to him now, Maybe later." (Trying to put him off because Compassion only allows flat things to be sent and, of course, they won't accept a Hot Wheels car in the package.)
So, my kids are getting it little by little. We'll have to go out looking for some Hot Wheel's stickers or coloring book or something like that.
If you are interested in sponsoring a child with Compassion International, just click
here
. You won't regret it!