Never Fear - Call A Story is Here!
Mood:
a-ok
Topic: BCM International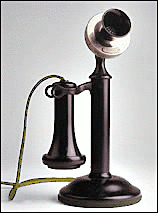 Do you have kids that always complain about having "nothing to do"?
Do you wish that there was something more for you kids to listen to other than the ridiculous gibberish that's on the TV and radio these days?
Do you long for yet another way for your children to hear and internalize the Word of God?
Never Fear - Call A Story is here!
Many years ago, BCM Canada (the Canadian branch of the mission we are with) began working with a man from California who for years recorded and made available Bible stories that you could put on a small answering machine type device to be played after children dialed a number. He called it "Call-A-Story". When the old tape machine type answering machines became obsolete, BCM Canada began putting the stories on CD's to be put on computer answering devices. They realized, however, that even that had it's limits.
Now, they have reworked the stories to be a little more modern and have put them on the internet! And, it used to be that you were at the mercies of the people programing the answering machines as to when a new story was put out. Now you can listen to as many stories as you want, when you want them! They are totally neat. Hear is the web address - http://www.bcmintl.ca/CallAStory.php Dial...er...I mean click in today for a new and fun way for your kids to hear Bible stories.