On the Road Again
Mood:
a-ok
Topic: Family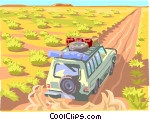 I'm not a big Willie Nelson fan, but I do like that song. Partly because I enjoy traveling and we are on the road back home after a busy week in New Jersey visiting my sister, nephew and Mom.
I posted about Mom a few days ago. She did get a little better. There were some days that she did know me, then some days that she wasn't sure. There were even some odd days. Like today when we went in to say goodbye. She waved as we walked in as if she knew who we were. After we got done saying our hellos and giving our hugs, she even asked if we were on our way home. She even made the statement that the boys were getting so big. Later, though, she began to stare at Sarah so Sarah asked if she knew who she was. Mom said "No". Then I asked if she knew who I was. Again she said "No". We patiently explained who we were and when I said I was Timmy her youngest son, she said "I know you" then we asked "do you remember where we live?" To which she said "Tennessee!" So, sometimes she is very lucid and other times she is very forgetful. And those times can come and go within minutes. It is still hard, but encouraging that she does know us at times.
We finally got on the road about 1:30 pm during a snow shower. Our travels so far have been fairly uneventful except for us loading the topper to heavy on one side. It kept making us feel like we were going to tip over so we made a stop to repack the topper more evenly. The late start meant only making it to just outside of Washington DC. We are staying at a very nice Holiday Inn with wonderful service. They even gave us free breakfasts when they found out that it was our first time staying there. The wonderful heated pool was the icing on the cake.
Must get to bed though, Another long day tomorrow. We are going to try to make it as far as Grandma's house outside of Knoxville. It should take us about 8 hours or so. I'm sure there will be more adventures to tell you about in my next post!
On the road again. I just can't wait to get on the road again.