The New Thru 30 Challenge is about to begin!
Mood:
happy
Topic: Bible Reading & Devotions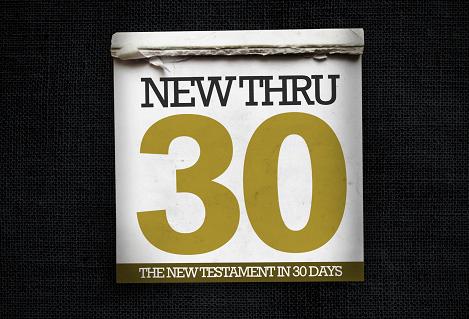 It's almost here! It starts Monday. Have you been praying about it? Have any of you decided to do it? I'd love to be able to pray for you. Just leave me a comment below. Please pray for me as well, as I endeavor to do this. I am really excited.
If you are still unsure about it, why don't you check out the New Thru 30 website. Click here for a direct link to the downloadable reading plan. Here it is for you to view yourself and to pray over: