Blog Hop Week 9 - Keep Hopping...or Walking...or Whatever!
Mood:
happy
Topic: TOS Crew Blog Hop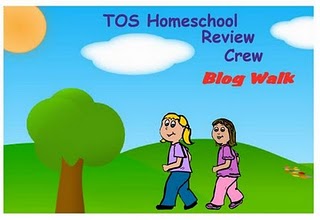 I still haven't figured out what you are supposed to call this thing, but the name really isn't important. It's finding new and different blogs to follow and learn from that counts. Once again, this week is all First Mates from the homeschool crew. These are the ladies that I have gotten to know over the past year and many have become great friends and prayer warriors for our family and ministry. Please check out their blogs and give a hello to them for me. Thanks ahead of time!
1. Creative Learners
2. The Homeschool Desk
3. Ramblin' Roads
4. The Stewards Steno
5. Mama Manuscripts
6. Train Up a Child
7. We Love to Homeschool
8. Day by Day in Our World
9. Acorns - or Homeschooling Nuggets of Gold
10. The Berry Patch