A Letter from One of My Kids - Thursday's Child
Mood:
happy
Topic: Compassion International
Can you believe it? I actually posted something on the day it's supposed to be posted on! Usually my Men's Monday Meme is posted on any day but Monday, and Thursday's Child is normally Wednesday's or Friday's Child. Finally I get it right!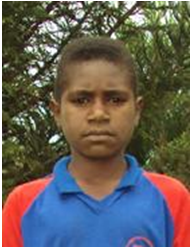 Anyway, I very rarely do this, but thought I would today. I normally don't post the letters that I get from my kids. Why? Well, one, they are personal. My family loves each and every one of our Compassion kids. We often write personal things to them. Things that are from our hearts just to them. They in turn often share their hearts with us. That brings me to reason number two. I would never ever want to betray their trust. They trust us with their thoughts, their hearts, their wants, their needs, their hurts, their anger, their joy...their lives. Even thought we have some kids that have never ever seen a computer, let alone know what a blog is, I still would not want to hurt them.
So, why am I choosing to post one of the letters today? Well, because Somi is very young, just turned 10 to be exact. He doesn't even write his own letters yet. Someone from the Compassion project that he attends helps him write them. And, the letter that I'm about to share just gives you enough of an idea of what sponsoring and corresponding with a child is like. Enjoy!
Remember, Somi is from Indonesia and lives in a home that has a dirt floor, wood walls and a thatched roof made of grass or leaves. This letter has been translated for us. Therefore, some of the language may seem awkward, but that is often the fun of getting the letters. Remember also that some of these kids, including Somi, have never received or written a letter in there lives.
Hello! I'm here in a good health.

Thank you very much for the letter you sent me. I read in your letter that Joshua got a little accident! I pray for Joshua, hope he gets well soon.

It's often rainy here.

I prefer play outside to stay at home.

We got a small flood last week.

Please keep praying for me, my family and friends from ID-412 project.

I'm still going to the project, school and Sunday school regularly.

I always pray for you and family.

May God bless you all and your ministry too.

Somi
Have you ever thought of sponsoring a child with Compassion International. Please pray about it. For the price of a meal out with you family you could be helping a child like Somi. It is a joy to sponsor. Just click here to get to Compassion's web page to find out more.