I'm Awalkin'! In Fact, I'm Walked Out!
Mood:
lazy
Topic: TOS Crew Blog Hop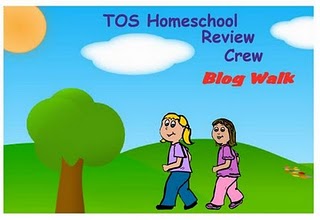 Okay, Okay! So I said I was going to tell you all about our day at Dollywood! Well, we did have a fantastic day, but, after all of the walking, I'm just too tired to download the pictures and tell you all about our fantasticly wet and scary day (not to worry, only scared because of my fear of heights!). So, since I'm so tired from walking, what am I going to write about tonight? More walking! Or, to be exact, TOS Blog Hopping.
Remember, there are over 250 of us on the TOS Homeschool Crew this year, and the crew members this year have some fantastic and creative blogs. And the group is very diverse as well. Hop on over to the blogs listed below and pay them a visit. I'm sure you'll find one you like! Just click on the title of the blog and you'll be there. Have fun!
1. Deanna's Corner
2. Light, Liberty, and Learning
3. Bunny Trails
4. Flowers N Plaid Homeschool
5. Gadow Ohana
6. His Wonderful Works
7. Expand
8. Confessions of a Homeschooler
9. The Sojourner
10. A Full Heart