Ladies and Gentlemen, Boys and Girls. Welcome to the Greatest Show on Earth!
Mood:
a-ok
Topic: Homeschool Product Review

And now I'd like to direct your attention to the center ring where you will find the fabulous Schleich figurines. Please welcome...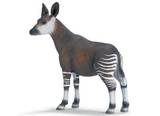 "Kanga" the Okapi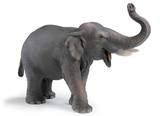 "Chloe" the Asian Elephant Calf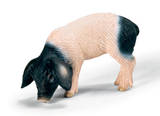 "Loui" the Swabien-Hall Piglet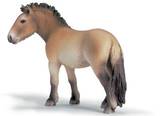 "Candy" the Przewalski's Horse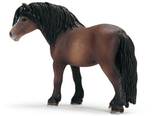 "Lightning" the Dartmoor Pony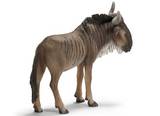 "Cody" the Gnu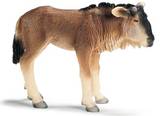 "Zack" the Gnu Calf
and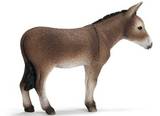 "Donkey" the Donkey
These fabulous animals were sent to the Tinkel household and affectionately named by the Tinkel children. These well trained mammals have been loved by the children of the household along with their friends since they arrived in the mailbox close to six weeks ago. Although these quality plastic, hand painted figures are not real, don't tell the kids! To them, they are very real and have been used in imaginative play from creating this "Tinkel Family Circus" to going on adventurous safaris, running a western ranch or working the family farm.
You, too, can begin an imaginative animal adventure by starting your own collection of Schleich figures. If a circus, safari, ranch or farm aren't for you then you can choose from historical eras such as "Prehistoric Animals", "The World of Knights", and "The World of the American Indians". Or, perhaps you would like to delve into fantasy worlds such as the one created by Schleich called "Bayala" or buy Schleich replica's of Smurf cartoon figures. And, they don't just have animals, but also have authentic replicas of trees, forts, wagons, castles and more to go along with your figurines. In fact, Schleich has 100's of hand painted items of all prices that they produce. But, before you write off these quality products as being too expensive for you budget, think again. The Przewalski's Horse that we were sent can be bought for $2.99 new on Amazon. To see all of the items that this 75 year old company makes and to find a retailer near you please click here or on any one of the hi-lighted links above. And, to find what adventures the other crew members had with their Schleich figures please click here.
And for our next act...
As a member of the TOS Homeschool Crew I was sent eight Schleich figurines free of charge in order to try out and review on my blog.