Ah! The Joys of Living in Middle Tennessee.
Mood:
a-ok
Topic: General
Today was windy and rainy, but last week, right before Thanksgiving, it was beautiful. In fact, while I was out walking the yard I snapped (do you still "snap" when you use digital cameras?) a few pictures of my still blooming flowers.
Late in November! Sarah's everlasting rose bush still had blooms on it!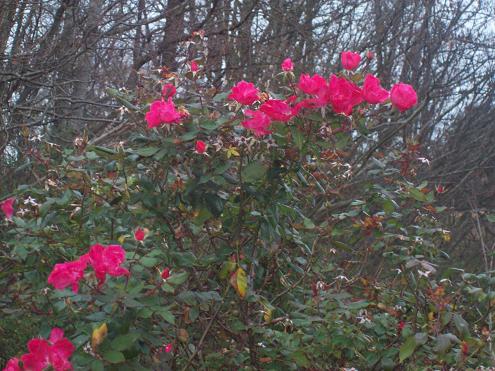 I was shocked to even find blooms on my azalea. They usually only bloom in the spring.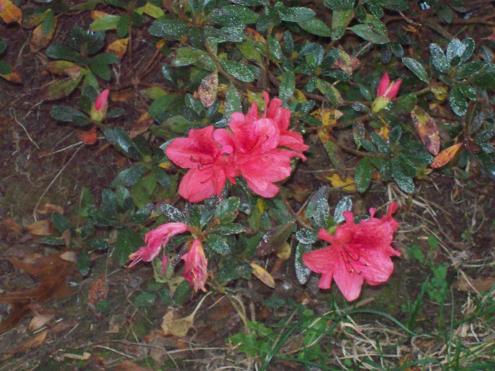 That would have never happened up north. The weather may not be as nice as it was in Florida, but we do have the changing of the seasons here. Notice the trees in the background of the rose picture. Winter is short, though. We will be out in the yard working again come February.
Ah. Yes. The joys of living in Tennessee!