What Am I? - Find out by reading this post!
Mood:
cheeky
Topic: Homeschool Product Review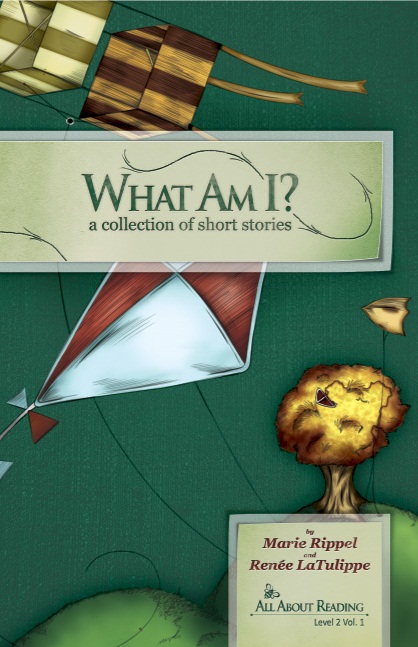 No, not me personally, but the great book that Joshua and I got to review from All About Reading. It's called "
What Am I
?". You remember the last book that I reviewed from All About Reading don't you? You know..."The Beehive Reader". That was the one that I was so upset about because Joshua carted it off soon after we received it to read and we haven't seen it since! If you recall, he really, really liked it.
Well, "
What Am I
" is the next book in The Beehive Reader series. In fact, it's so new, that we got an advanced copy to review. And, they just began selling it at a homeschool convention last week. You know which homeschool convention I'm talking about don't you? The Midwest Homeschool Convention in Cincinnati...the one that we attended! I even got to meet some of the great people from All About Spelling and their companion company All About Reading ~ but, that's for another post.
This new reader "
What Am I
" is just as well written by Marie Rippel and beautifully illustrated by Renee LaTulippe as the first reader. The stories are very entertaining and in them you will be introduced to some interesting characters such as Ed the Elf, Matt the Musk Ox and Champ the Mustang. Take a look at some of the pages from this great book -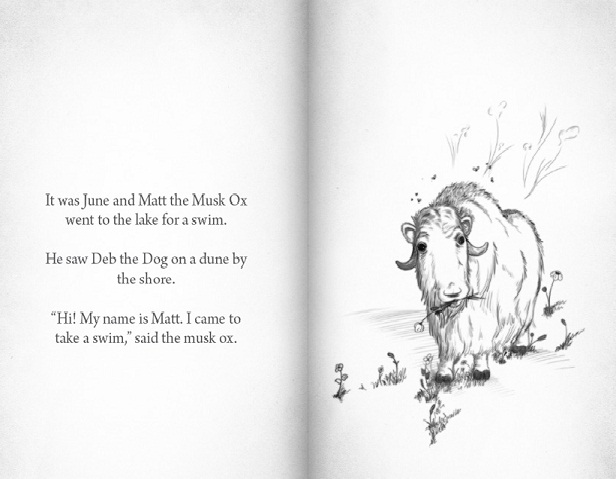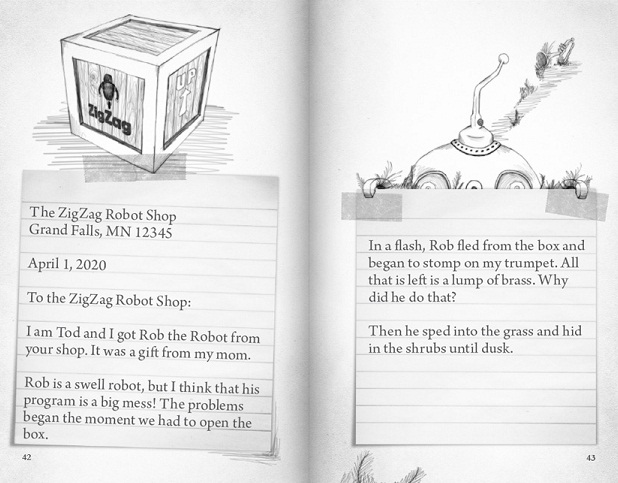 For the last reader that we reviewed I posted some pictures from the website. This time I could only post pictures that were given to us in advance! Why? Because it is so new it isn't even up on their website yet. It won't be up until the end of this week.
But let me tell you in advance, just like their first book, this book is goes right along with Marie Rippel's All About Spelling series. The first book "Beehive Reader 1" corresponded with Level 1 of the All About Spelling Series and "What Am I" correlates of Level 2 - Steps 1-14. Why only the first part? Well, I don't know if I'm allowed to tell you that "What Am I" is really just the Level 2 Volume 1 reader and the Level 2 Volume 2 reader ~ "The Queen Bee" ~ was also introduced at the convention and will also be coming out later this week. So, since I don't know if I'm allowed to tell you that, I won't mention it. You won't get that little tidbit of information out of me...my lips are sealed

.
I'm not sure how much the new reader will cost, but the first reader "Beehive Reader" sells for $19.95 and I'm sure this one will be sold at a similar price. Both readers are very much worth it, however. To find out more about All About Reading's readers and the All About Spelling program, just click
here
or on any one of the hi-lighted links above. To find out what I had to say about the first reader in the series -
The Beehive Reader
or the
All About Spelling
program, please click on the titles. As usual, this book was also reviewed by all of the other great reviewers from the TOS Homeschool Crew, and their thoughts are found
here
. Happy Home Educating!
As a member of the TOS Homeschool Crew, I was given a free copy of "What Am I" published by All About Reading in order to try out and review on my blog.