Critical Thinking is Right Down My Alley
Mood:
a-ok
Topic: Homeschool Product Review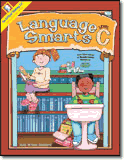 My wife always says that I am too analytical. I watch a commercial, or music video a few times, and start seeing the irregularities. Things that most people wouldn't see. It drives Sarah up the wall. A few years ago, when we first began to homeschool, I received a copy of
The Critical Thinking Company's
catalog and said "Now that's the catalog for me!" When I found out that we were going to get to review a product from that company, I was thrilled.
The Critical Thinking Company sent me Language Smarts Level C - their second grade Language book. I was really glad to get it because Joshua was struggling in that area, but I have downloaded some of Critical Thinking's free materials and was very interested in what they were going to do with Language. You see, this company has a lot of products that really make you think. They exercise the brain. There are all kinds of logic and thinking puzzles and techniques that they use and although exercising the brain is good, I wondered how they were going to teach Language in the process.
What I found when I got the book was that, yes, they still use many puzzles to give you a brain work-out but, they also teach you 2nd grade (and more advanced) language arts. However, here is the kicker. Most of the time they do it both at the same time. As they are teaching the language skills, they are teaching the student to think and analyze. That is exactly what Joshua needed.
This very well made, high quality book has everything you can think of that should be in 2nd grade language books plus more. Along with pages on proper grammar usage, compound words, contractions, writing and reading skills, they had pages that talked about mnemonics and palindromes and sections on comparing and contrasting and deductive reasoning. This book really makes you think, but they do it in a fun way, and with very clever and colorful illustrations. The author does encourage you that, although they want the student to work independently, you should be around to point them in the right direction and give them hints (not answers!). Here is a sample page on subject/verb agreement for you to see what I mean: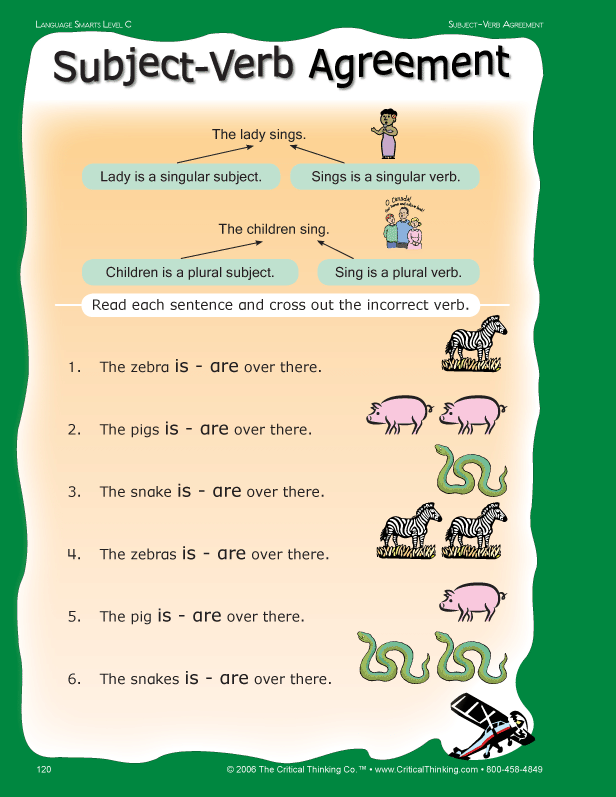 Critical thinking has never been one of Joshua's strong suits, and this curriculum has really helped in this area. And, for the suggested price of only $39.99 it is a real deal. The Critical Thinking Company began by publishing books to help a child think...well...critically but in recent years have begun to publish books for the entire curriculum. The Language Smart books are part of their "Core Curriculum" series, but they can also be used as a supplemental curriculum. If you are looking for books that really make your child think I would head over to The Critical Thinking Company's website. You can get to their by clicking here or on any one of the hi-lighted links above. Some of their other books were reviewed by the other TOS Homeschool Crew members and you can read their reviews by clicking here. I would even recommend these books for public/private school kids. They are so fun that your kids don't even know that they are learning. Happy Home Educating!
As a member of the TOS Homeschool Crew I was sent a free copy of The Critical Thinking Company's book - Language Smarts Level C in order to try out and review on my blog.