I Saw Jesus on a Garbage Heap!
Mood:
happy
Topic: The Purple Files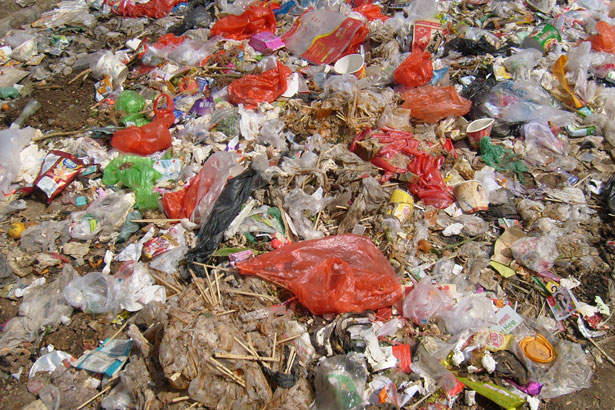 So if the Son sets you free, you will be free indeed. John 8:36
I went for a walk the other day through a neighborhood that I wasn't familiar with. You would think that after all of these years I would know every part of my small town, but there was one section that I always avoided. That day, however, something compelled me to walk that way. I didn't know what it was at the time. Only that there was a reason why I had to go. So I did.
It was the kind of street that your mother always warns you about. An area where you really shouldn't walk alone. However, as I walked, I felt peace. As if it was where I should be at that moment. It was an inner peace. It had to be, because there was nothing on the outside that would convey peace at all. The houses were shabby and rundown. The lawns unkempt. It didn't get any better as I walked. The houses, if that's what you could call them, became mere shacks, and the shacks became mere boxes, hardly even livable. Junk filled the yards. Graffiti filled the walls. Still, I felt comfort. There was a voice within that said I should be there.
I walked on until there were no structures at all. Only junk. And then I saw it. The mound - no, the hill - no, the mountain of garbage. Stinking, filthy, trash everywhere. But there was something different about this trash. Something I couldn't quite put my finger on at first until it finally dawned on me what it was. It was the trash itself. This wasn't ordinary refuse that you would see on a regular garbage heap. This was different. There were no soup cans or soda bottles or cereal boxes. Instead I saw a can of discouragement, a bottle of depression, and a box of rejection. To my right there was a package of worry and a bag of fear. On my left there were scraps of disobedience.
As far as my eye could see there were large pieces and small pieces but each had the same type of label. Some labels were disgusting to my eyes - murder, pornography, abuse. Others weren't as repulsive - gossip, lies, hurtful words. All, however, were pieces of garbage. Worthless piles of waste.
I stood wondering what it all meant. Why was I there? Why was I so driven within that I had to walk that way and see that horrible site? I didn't belong there. I wasn't any of those things.
Then, something caught my eye. Was something moving? What was it? There was no wind - not even a breeze. It wasn't something moved by the air. At first I thought it was my imagination, but then I saw it again. Something, indeed, was moving slowly through the pile of trash. My curiosity got the best of me and I walked closer to see what it was. It was a person. In fact, as I came nearer to him, I recognized who it was immediately. It was Jesus!
Jesus was on the top of that garbage heap! Why was he there? Why would Jesus be in the middle of a dump? And what was he doing? At first I couldn't tell but then, finally, I saw. He reached down to pick up a piece of trash. I saw clearly what it was, it was a jar of guilt. Then, the most amazing thing happened. As he grabbed that filthy jar it became a hand. And as he picked it up, it ceased to become a piece of trash, but became a young women. And then, as she stood, she was no longer filthy, but beautiful. Not with an outward beauty, however. It was an inward beauty. A beauty that I had never seen before. A radiant beauty that could only be given by Jesus himself. Next, he reached down for a box that said anger. Soon, there was a young father standing before Jesus, just as radiant and shining as the young women.
I watched in awe as one by one Jesus reached for garbage but instead pulled up beautiful human beings. A bottle of rejection became a young boy. A package of addiction became a teenage girl. An elderly woman came from chunks of fear and a middle aged man came from pieces of uselessness. All were as shining and beautiful as the young women and young father were.
Then they began to run. I watched until they disappeared but there was no more wonder in my mind. I knew what had happened. I knew why they ran. They were free. Free from the bondage of sin to which they had been shackled. Free from being trash in a garbage heap.
I watched with joy. I cheered them on. It was a glorious site. Until my happiness turned to tears. You see, I was still standing there. I was not running with them. Then I realized why I was there. I belonged there. I belonged in that pile of trash. As I looked at myself I was no longer me. I was a piece of filth. I could see myself and I didn't have just one label, I had many. Dishonesty, unfaithfulness, and worry were there. Guilt, selfishness and rejection were included. My list went on and on. Indeed I was nothing but garbage. Filthy, stinking garbage. There was no hope for me. I would never run. I would never be free. I felt so small. So all alone. So unworthy.
Then, it happened. He walked my way. He saw me. He saw me with all of my sins. With all of my labels. With all of my baggage. And...he looked beyond it all and he touched me. He grabbed my hand. He pulled me up. And he looked at me. He took my face and he looked at me. There was that force. The force that I had been feeling this whole time. The force that drew me to this place. It was Jesus. Jesus had called me here. Jesus had called me to himself, and, then, Jesus had picked me up and set me free. I now had the joy. I now had the hope. I now had the radiance that I had seen and so longed for in the others. I began to run. I began to run like they had. Because, now I was free. The Son had set me free, and I was free indeed.