Now this is Cool!
Mood:
a-ok
Topic: Compassion International
Okay, this really isn't just for people involved with Compassion International, it's really for everyone. But, since I did some stuff on it for my Compassion kids, I'm featuring it as a Compassion post.
As Compassion International sponsors, we are really encouraged to write to our kids. There really isn't much encouraging needed for me. I love to write to them and the letters that I get back from them are precious. Usually I use Compassion's on line email feature. The email really isn't sent to the kids directly. Most of them don't have computers. Really, many of them don't even have electricity! Anyway, the emails are sent to the countries national office where they are translated and then sent to the Compassion project that the kids attend. Then, whenever the next mail day is at their project, they will get their letter. It still takes a few weeks to go through the entire process, but that beats the two or three months it takes for a snail mail letter to get to them.
If you send a snail mail letter, you send it directly to the Compassion headquarters in Colorado. They will log it in and send it in a big batch to the country headquarters which then translates it, sends it to the project and the child finally gets it.
The only time I use the snail mail feature is if I want to send them something like a picture, stickers, or something else. I usually try to send a packet of things to my kids about every three months or so. Some dedicated sponsors send out packets once a month! Maybe someday. At this time it is all I can do just to send them out every two or three months. I do email them quite often though - two or three times a month.
I am just now getting a packet together for them. It has some Valentine's Day things in it even though I know it will be way past February 14 when they get it. It doesn't matter to the kids anyway. They don't have a Valentine's Day in their countries, so they won't really care when they get it. I plan on explaining what Valentine's Day is all about in my letter, but also put a Christian spin on it so that they know that they are very much loved by God. Here's one of the things that I'm going to send: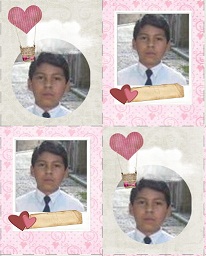 Marcelo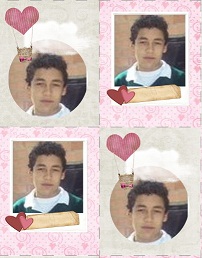 Feyber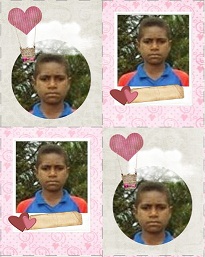 Somi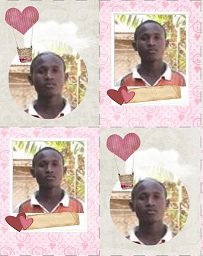 Emmanuel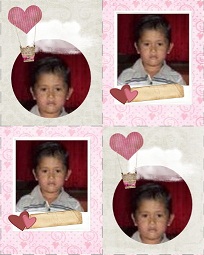 Ismael
These are actually only a fourth of the page. Each child is going to get 16 small valentines of himself. I'm going to explain that in the United States it is a tradition to give valentines to your friends and family to show that you love and appreciate them. So, they can cut these out and give them away.
The program to do this is free and you can find it at http://www.picnik.com/ . They have a lot of neat things on their website that you can do with pictures. Check it out.
So, why do I do this for my kids? Well, because I want to show a little love to kids that don't see or get much love. Everyone needs to know that they are loved. If you feel led to love a child by sponsoring them check out Compassion International's website. Trust me, the love you will get in return will make it all worth it!