What I'm Reading (and am About to Read)!
Mood:
a-ok
Topic: General
Yep, it's time for my monthly (or bi-monthly...or really whenever I get around to it) post on what the Tinkel family is reading right now! Actually, this time around, it's going to be mainly me (Tim) and one book that John Allen is reading.
Now, if you have read my previous "what I am reading" posts, you know that I am almost never reading just one book at a time. Well, this month is no different. In fact, I am reading several at a time, put several that I was reading to the side, and have several that are on my "to read right away list". Reason being this crazy book review group that I am working with.
Oh, okay, First Wild Card book tours aren't crazy, it's really just me that is crazy. I'm crazy because I've been signing up for too many books of late which makes my reading schedule quite hectic.
If you'll look over in my side Amazon widget, you'll see all of the books that are in my life right now. Some, like 1776, I have put to the side. Those you already know about so let me highlight the ones I am presently engaged in reading.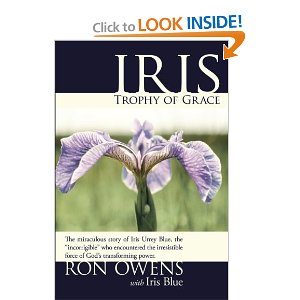 Iris: Trophy of Grace: I am really enjoying this book. It not only is a good read, but it has really gotten me to thinking about my ministry to children. I won't say too much about it right now, because I am reviewing this book for First Wild Card blog tours and I don't want to spoil the review. Nor do I want to say too much about what the book is about. All I can say is it's one of the best biographies I have read in a long time. I really think you would enjoy it.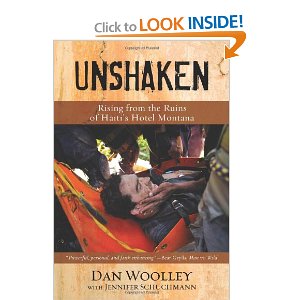 Unshaken is another great book that I am reading right now. It's the story of Dan Wooley's survival of the Haitian earthquake last year. Dan was on assignment for Compassion International (is it any wonder why I like this book

) and had just returned back to his hotel when the quake hit. It's one of those "hard to put down" books that I am really enjoying. It's hard to go back and forth from Iris (mentioned above) and Unshaken. They are both fantastic books!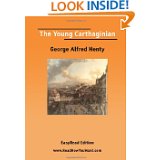 The Young Carthaginian: I think I mentioned in my last "what are we reading" post that John Allen had just finished reading G. A. Henty's book - The Cat of Bubastus. Well, he liked it so much, we decided to begin to read Henty's books in a chronological fashion. Henty wrote historical novels and we found a list of his books in historical order. The Cat of Bubastus just happened to be the first one on the list and we are studying world history this year anyway, so I just had him read the next one in line - The Young Carthaginian. He is enjoying it as well. We're finding out that you really can't go wrong with a Henty novel.
None of the rest of the family is reading anything significant at this time - well, I guess Sarah probably is but I can't keep up with her. Joshua is using a reading curriculum right now from a company that we are reviewing with the TOS Homeschool Crew. Look for that interview coming up in a few weeks.
In the meantime, check out all of the books in my Amazon side panel. Those are all of the books we are currently reading or about to read. Be advised, though, that, just as yesterday with Swagbucks, I am an Amazon affiliate and if you click on one of the books and end up buying it I will get a percentage of the sale.
So, what have you been reading lately. Leave me a comment and let me know. Happy Reading!