Just One Reason Why We Sponsor A Child With Compassion International
Mood:
a-ok
Topic: Compassion International
This video from Compassion International caught my eye because it features a boy from Indonesia. Indonesia is where our Somi is from.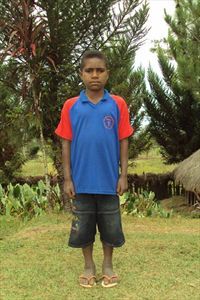 Somi, like all of our Compassion kids, is very special to us. He, our third Compassion child, came to us on March 25, 2010. We sponsor six Compassion children from all around the world. One we financially sponsor and for five we are correspondence sponsors.
A big part of Compassion International is the relationship that you have with your children. Compassion really encourages you to write to them. Some children, however, have sponsors that either can't write to them or don't want to write to them. That's where the correspondence sponsor comes in. Correspondence sponsors develop a relationship with their children just as if they were the regular sponsor. In fact, the children don't know any different. They think that the correspondence sponsor is their regular sponsor. That really doesn't bother Sarah and I because we have already vowed that if, for some reason, one of our children's regular sponsor couldn't afford to sponsor them anymore then we would take over the payments. We don't know how we would do it, we are already stretched to the limit, but we would do something.
Over the years that we have been sponsoring with Compassion International we have realized how important those special relationships are. I think you may get a glimpse of how critical it is through this video:
Hopefully the above video gave you some idea of how important letter writing is to a Compassion child. If you would like more information on Compassion International, just click here or on any one of the links above. Please prayerfully consider it.