We Interrupt This Programming...
Mood:
loud
Topic: Homeschool Product Review
Alert! Alert! Warning! Warning!
Do not allow your children to watch the following mentioned video in the car while you are driving!
I repeat!
Do not allow your children to watch the following mentioned video in the car while you are driving!
That's what I did and it was a big mistake! I kept looking in the rear view mirror and almost clicking on my turn signal to pull over.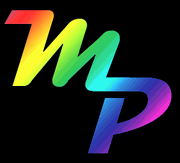 What video? The Marshall Publishing "Lots & Lots of Fire Songs & Safety Tips" video, of course! My youngest son, Jacob, had to watch it the day that we got it. Unfortunately, the day that we got it we had to make a trip to the town next to us which is about 20 minutes away. So I foolishly popped it into our van's DVD player. Every time a firetruck siren would sound off on the video, I would be looking into my rear view mirror to see if a firetruck or police car was coming up behind me.
Jacob faithfully carried around that DVD and the accompanying book - "Lots & Lots of Fire Trucks & Firefighters" - for days on end. That's how much he liked it. Which is really a tribute to Marshall Publishing because Jacob can sometimes be picky!
I'm also appreciative that Jacob liked it because this 30 min. long DVD is actually comprised of 9 or 10 short clips that present everything from fire safety to how a fire truck is built.
Jacob loved how "Fireman Joe" talked about the proper way to use 911. He learned the number one rule of fire safety. He saw how to "Stop! Drop! and Roll!". And, he was taught how we, as a family, should make a plan so that we can get out of our house safely if it should catch on fire. Those were just some of the neat things that "Lots & Lots of Fire Songs and Safety Tips" teaches with catchy songs and creative short videos.
But that's not all! Jacob also learned all about what a fireman does from how he puts on his fireman's gear to how he uses all the equipment. Then he learned why we should appreciate firemen and what they do. Finally he learned how they build fire trucks. This video is creative, fun, and very well done.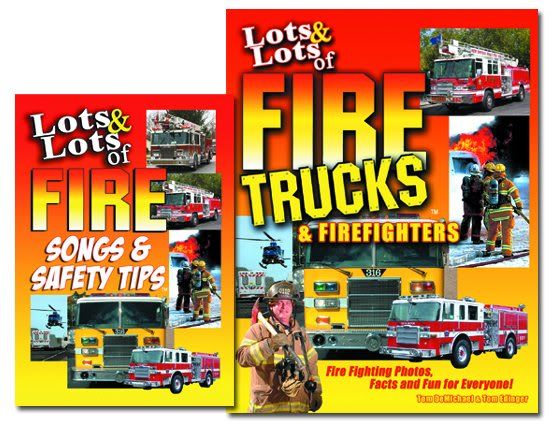 But that's still not all! Along with the DVD, we also received a companion book - "Lots & Lots of Fire Trucks and Firefighters." This large and colorful, paperback book has a lot of pictures and information about firefighters, fire trucks, fire equipment, fire safety, fire facts, fire history, fire museums...you name it! If it's about fire fighting, it's in this book. Jacob (and big brothers, Joshua and John Allen, too) loves looking at the pictures. Some of the things, like fire safety and fire equipment, we talk about as he is looking through the book. Other things, like the "Greatest Fires In History", I'll save until later when he is more emotionally ready to learn about them.
We love this DVD and book package! And, the price of $29.95 for the DVD/Book set is great. But you don't even have to pay that much! Marshall Publishing is offering a deal just for all of the great TOS Homeschool Crew blog readers. If you enter the code "TOSF1" then you will get $10.00 off of the regular price! Quick! Click here or on any one of the hi-lighted links above to get to the Marshall Publishing website. They also have educational videos like the George Washington Carver video that I'm going to review at a later time. But don't wait until my later review. Check the TOS Homeschool Crew blog to see what the other great crew members said about the Carver video and the Firetruck video by clicking here.
So, after seeing all of the great videos about firefighters and fire safety, and looking at all of the pictures of shiny fire trucks, what was Jacob's absolute favorite thing? Well I was talking to him about that today, and, you know what he said? "I really like the fire helicopters Daddy!" Well, to each his own, I guess. That must comes from his older brother, Joshua's, love of "whirlybirds" since he was even younger than Jacob is now.
Hey, that reminds me...Marshall Publishing also has a video series called "Lots & Lots of Jets and Planes". I'll bet it'll have something about helicopters on it. And, I think they have something about trains that John Allen would love. Oh, and look at what else they have...!
Happy Home Educating!
As a member of the TOS Homeschool Crew I was sent free copies of Marshall Publishing's "Lots & Lots of Fire Songs & Safety Tips" DVD and "Lots and Lots of Fire Trucks and Firefighters" book in order to use at home and give my honest review on this blog.