Math Mammoth - A Behemoth of a Curriculum
Mood:
a-ok
Topic: Homeschool Product Review

I have really appreciated all of the math products that I have received to test this year. They have really helped my boys in many ways. The only problem is, that they were all supplemental programs. Either a game or a video to assist in the learning of math concepts. What I have really struggled with this year is a regular math curriculum for each of my boys. I have tried this and tried that but have not found anything that I really liked...until now!
I was excited just be getting a full curriculum to try, but now that I've tried it, I know that this is where we belong. Before I talk about what I really like like about Math Mammoth, let me tell you about my past experiences with homeschool math curriculum.
When I first took John Allen out of school I searched and searched for a quality math program that would get John Allen ready for upper level math. I read about a program that didn't believe in spiraling. Spiraling is when you continue to review concepts year after year. You may begin addition in 1st grade, but you continue to review and build on it the next year and every year after that. The folks who like it, like the idea of reviewing things often. It keeps things fresh in their minds.
The folks that don't like it as well feel that there is too much fragmentation. They feel that a student never has enough time with one math topic. They are always moving on to something new. And, when it is finally time for them to get back to a math element, they have to spend so much time reviewing that they only have enough time to advance a small amount before they have to move on to something new again. They think that you should stick with one topic and learn it thoroughly before moving on to something else.
After doing a lot of reading on the latter approach, I was really intrigued, and thought that it might be perfect for John Allen. I was not disappointed. He really enjoyed the approach and seemed to excel. Until, the year that we couldn't afford the curriculum that we had been using. When we tried to find another cheaper curriculum, all we could find was the spiral approach. We had to pick and choose things from several Goodwill and Thrift shop purchases in order for him to get the information that he needed. There had to be a better way.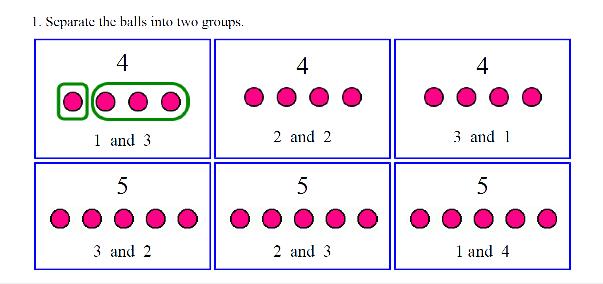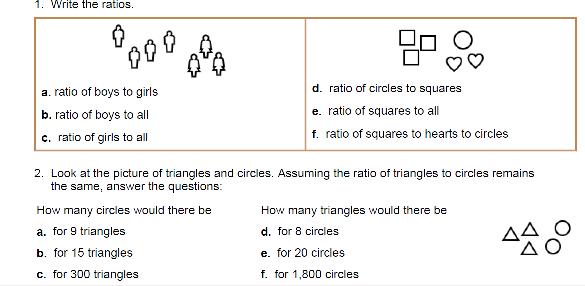 Enter Maria Miller's
Math Mammoth
Curriculum. Boy do I wish we would have found this sooner. She see's the value of both approaches and has found a way to combine the two. What she does is use the spiral approach, but doesn't include so many things in each years texts. For example, she chooses to include the basics in her first grade curriculum, but chooses to wait until a later grade to begin other. That allows for her to cover the things included in grade one more thoroughly without having to move quickly through each topic in order to get to something new. In fact, the
Math Mammoth
website states:
"I often introduce somewhat difficult topics in two grades. A few topics are "introductory" in one grade and "in focus" in the next."
This has been just what we needed for John Allen and the perfect curriculum for Joshua. Things are laid out very nicely in both the younger and older. The explanations for new things are done very well, with a lot of examples and with a lot of problems to practice on. Also, because Maria Miller doesn't have to move quickly to a new topic, she can go a little slower and be a little more thorough in her teachings. There pages are also not cluttered with a lot of cutesy visuals that I know would distract my children. It has been a win - win situation for both kids.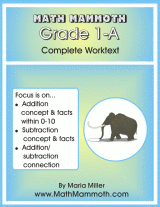 OK. Are you still not convinced. Do you still like the single topic approach better? Is your student still struggling in a specific area and you need help on that topic? Here is a secret that I have been hiding from you. Maria Miller's
Math Mammoth
has something for all of the above. She actually has many different "series" of texts that you can buy depending on your needs. If you like the modified spiral approach, you can choose the grade leveled "Light Blue" series. If you would rather study using the single topic approach, look at the "Blue Series" which is very similar to spiral books but with a single topic in each. If you need more work on a specific topic, use the "Green Series" (worksheets by topic) or the "Gold Series" (worksheets by grade). The worksheets contain many of the same problems as the Blue and Light Blue curriculum but with out all of the explanation. Depending on the series, Math Mammoth is available for grades 1-5 (full curriculum) and subjects from grades 1 - algebra one for the subject series. More grades are expected to be added in the near future. Those would be perfect for public or private school kids that just need some extra help.
Still not convinced? Don't worry, Math Mammoth has you covered with that as well. There are two ways that you can receive 280 worksheets

! Yes, I said 280 free worksheets! Just click here or on any one of the hi-lighted links above to go to the Math Mammoth website to check it out. There prices are very reasonable and range in price depending on what you get. For example, there first grade curriculum is divided into two halves. The first half is priced at $11.90 + shipping for a printed copy to $15.50 for the downloadable version. I like the downloadable ones because you can just print out what you need and you are also allowed to use them with multiple kids in multiple years if you would like. They also have package deals that give you a discount if you are buying more than one grade level. Did I mention that they even have a downloadable worksheet maker for you to make your own worksheets if you want? This company has everything. Don't take my word for it only though, check out the reviews of the other TOS Crew Members by clicking here. Happy Home Educating.
As a member of the TOS Homeschool Crew, I was sent free downloads of Math Mammoth's Light Blue Grade One and Light Blue Grade Five in order to try out and review on my blog.