It's Time for "I" at Destination Disney
Mood:
happy
Topic: Blog Carnivals!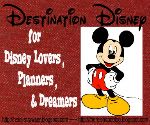 I really need to look up some of my old pictures of Disney World and scan them in to my laptop. I know I have some pictures of my favorite "I" things at Disney. But, for right now, internet pictures and one YouTube video will have to suffice.
I decided to pick one "I" thing from each of the Disney World parks with one "cheat" which I will reveal when I get to it. Here goes:
The Magic Kingdom - It would have to be It's a Small World. By now, you know that many of my memories of Disney come from the trips and adventures we had there with my family when i was young. It's a Small World was one of my parents favorites and it is one of mine as well. I can't wait to introduce it to my kids when we go this spring. I found this YouTube video of this classic ride. It doesn't really do it justice...no video could...but I think you will see why it's one of my favorites.
Epcot - It would have to be the Italy Pavilion in World Showcase. I think I reminisced in a previous post that I worked at Disney when I was in college (and before and after). I became friends with many of the foreign students that attended and would often take a group in during an afternoon or a whole day just to visit one of the parks. One of our favorite stops was World Showcase and eating at one of the really authentic restaurants. Italy was one of the number one choices. Great food and great memories.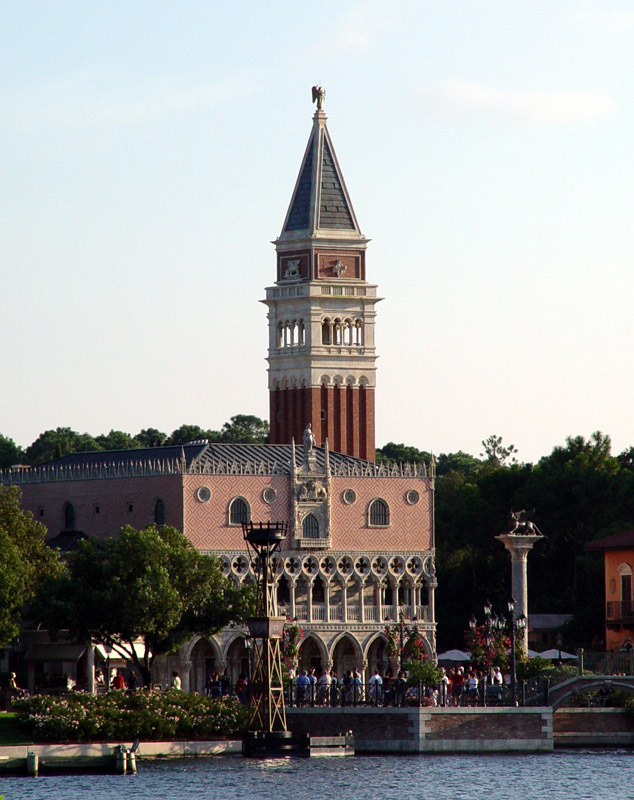 Disney's Hollywood Studios - It is hands down Indiana Jone's Stuntman Spectacular. At least that's what they used to call it. I'm not sure if it's even there anymore. That has always been one of the favorites of Sarah and mine. Awesome recollections of date days at the studio and watching this great show. I found out years later that one of my former student's from the private school that I taught at played Indiana Jones in the show for a little while. He was a great gymnast, so I don't doubt it at all!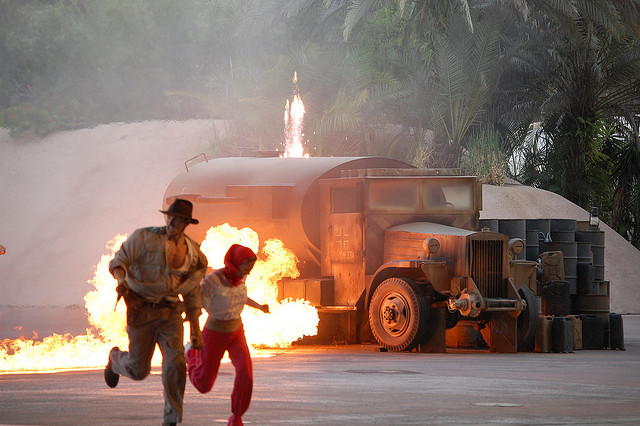 Animal Kingdom - Okay, here's my cheat! I really couldn't think of anything from this park so I picked something that, at least I think, can be found at all of the parks. Here it is: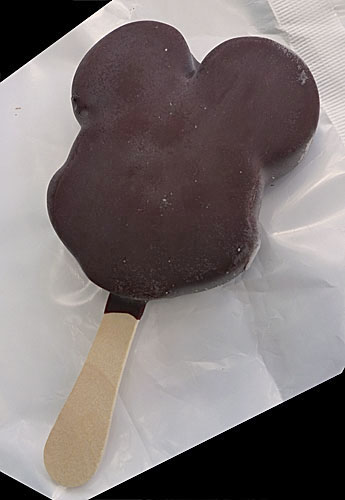 Yep! It's a Mickey Mouse Ice Cream Bar. They are delicious and a must have for any trip to Disney World.
Well, there you have my favorite "I" things from WDW. Don't forget to check out the other Destination Disney contributors for this week by clicking on the banner at the top. See you next week for my "J" favorites. Could "Jungle Cruise" be one of them?!? You'll have to wait and see.