A Letter to the President
Topic: Politics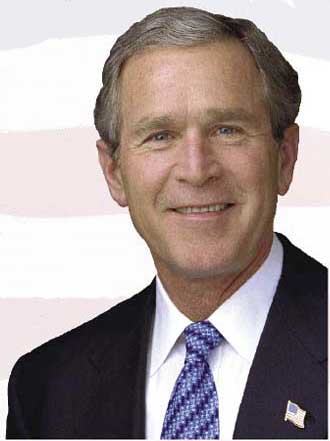 Recently I emailed our soon to be outgoing president to thank him for his years of service to our country. As a tribute to him, I would like to share that email with you.
Dear Mr. President,
I realize that with all of the correspondence that you receive, you will probably not read this e-mail, but I had to express my thanks to you for these past eight years.
I watched with tears in my eyes as you gave your farewell address to the nation last Thursday, and have thought much, recently, of your presidency. There has been a lot said of the change that
President-elect
Obama
will bring to our country, but there are three changes that I pray will not come.
1. I pray that the safety of my family will not change. You and the policies that your administration has brought forth have protected us from another terrorist attack. I hope that does not change with the new administration.
2. I pray that the selflessness of the presidency will not change. You have always done what you have felt was best for our country whether it was popular or not. I pray that our new president will be just as selfless.
3. I pray that the spirituality of the
White House
will not change. I know that you have sought God daily in your decision making for our country. I pray that the president elect will do the same.
Our soon to be 44th president has been treated almost like a Hollywood celebrity, but one of my heroes will always be our
43rd president
. Thank you for always caring for our country first and doing what was best for our country even when it wasn't popular. As you have said, it will be left up to historians to judge your two terms in office, but I feel they will judge it favorably. At least it will be favorable in my book.
Thank you again,
Tim Tinkel
829 Hi Tech Dr.
Livingston, TN 38570
Powered by Qumana