Thursday's Child - Well - Maybe Tuesday's Child This Week
Mood:
happy
Topic: Compassion International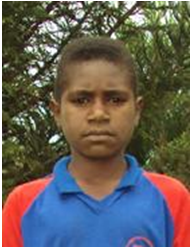 I was so excited when I saw this on Compassion International's Blog. The boy in this article is from the same Island as our new Correspondence Child, Somi. Remember me telling you about the village that Somi lived in? They live in houses with dirt floors, wood walls, and thatched roofs. Remember me saying that they have no electricity and need proper sanitation? Well, guess what Ronny, in this article, would like to do? Just click on the following link to read this great article. You won't be sorry!
Leading God's Ministry of Light